Safety
On our Minds for Every Dive
Safe Diving Practices
Your safety is our #1 concern. We ALWAYS follow safe diving practices and stay well within safe diving limits. We perform safety stops on every dive, keep an eye on local boat traffic and special events, and will choose dive sites appropriate to your dive level that provide you with the best diving adventures Roatan has to offer.
We Limit the Size of Our Groups
We don't think it's possible to safely monitor large groups of divers (10+). The sites get crowded, ability levels are too diverse, and it's easy for divers to wander. That's why we limit our groups to 8 divers per guide and only 4 students per 1 instructor.
We Dive with only 1 Group on Each Boat
Your captain is your surface support, meaning they are watching your bubbles and dive time, and are looking for you toward the end of your dive. They need to be available if you need help of any kind. When large dive boats drop off more than one group of divers at multiple locations, this makes it incredibly difficult (if not impossible) for the captain to fulfill their supportive duties.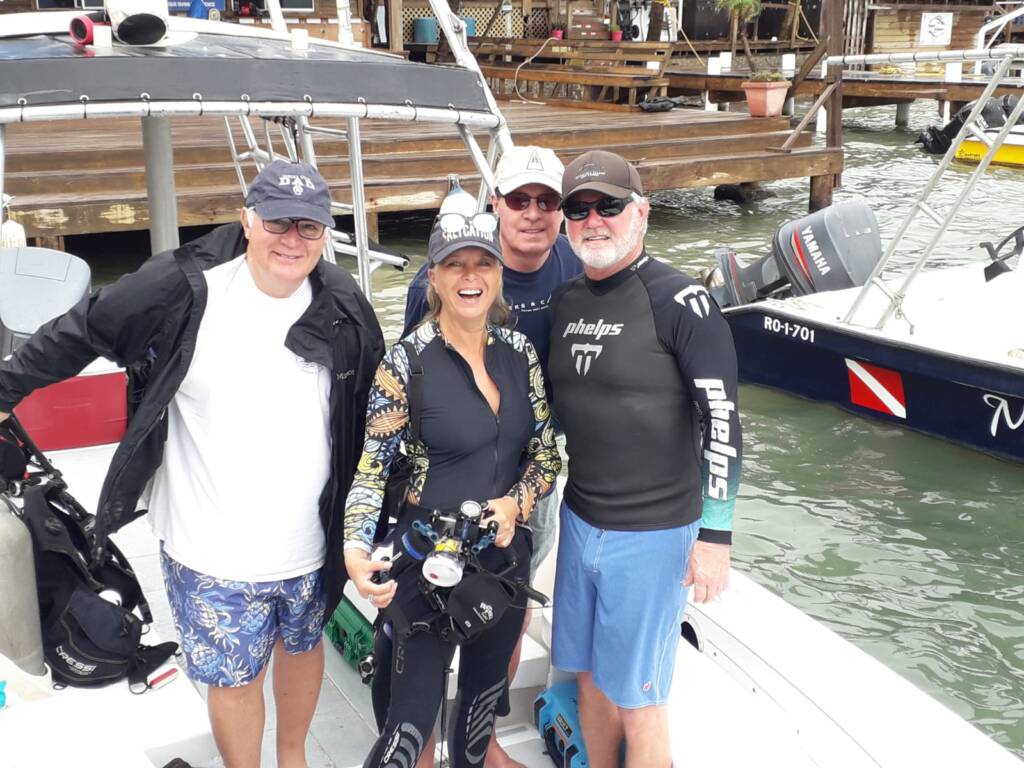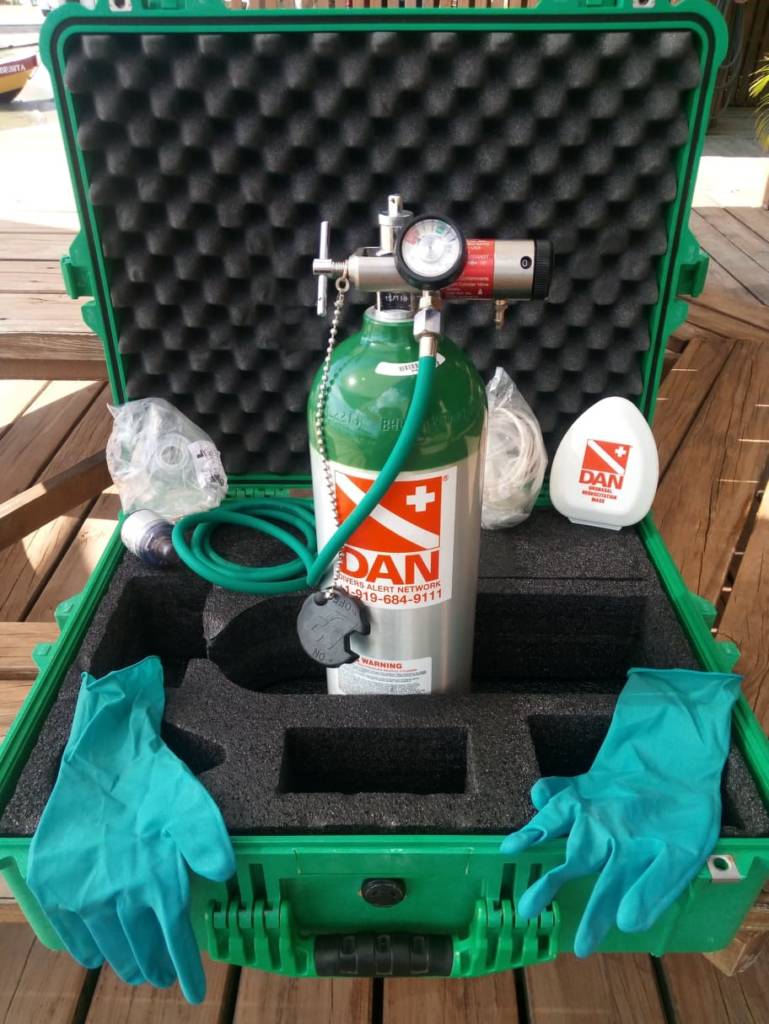 Safety Training and Equipment
All of our instructors, divemasters, and captains are first aid and CPR certified
All of our boats carry DAN Coastguard first aid kits and O2 kits with on-demand oxygen and continuous flow
We have a Phillips Heartstart AED, O2 tank, and additional first aid materials in the dive shop
We also provide complimentary dive computers if you do not own one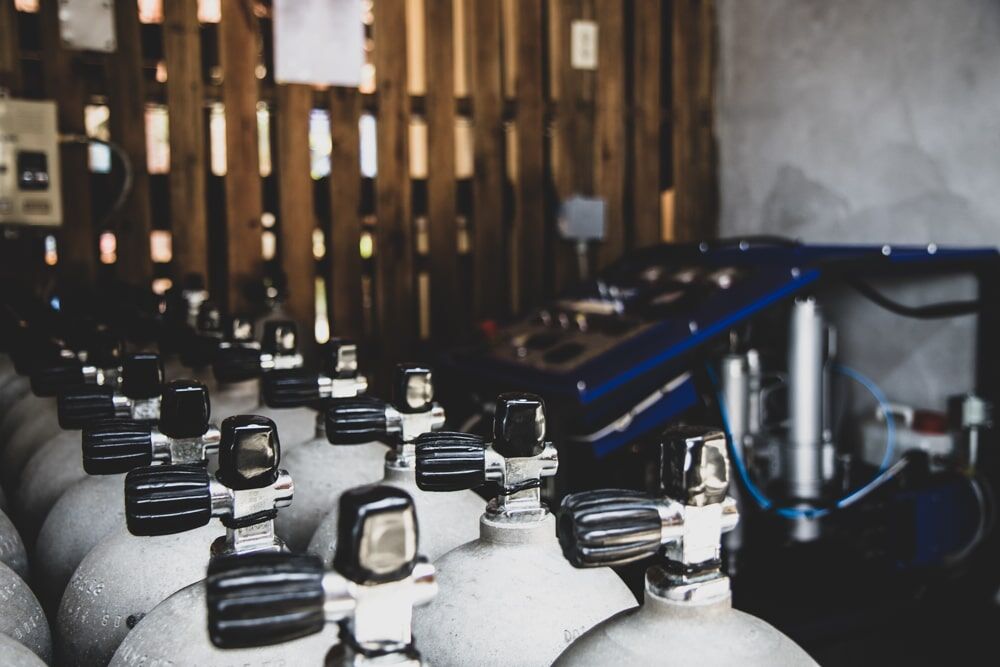 We Maintain Our Equipment
Let's get to the point, every time you dive, you are depending on your equipment to keep you safe. Equipment that is well cared for is going to take care of you. That's why we offer equipment that we clean every day for your use. We want you to only use the best, and that's just one of the services we provide to ensure you have a safe, memorable experience with Pro Dive Roatan.
We Only Hire Experienced Instructors
There is no substitue for experience and local knowledge. While we're all always learning new things, here are just a few that can only be learned by spending time on the island:
Conditions and risk factors of dive sites
Knowing local or national holidays (boat traffic, water taxi, glass bottomed boat tours, and snorkeling activity increases)
Knowing when cruise ships come in (again, activity on the water increases)
Learn more about how we choose our instructors.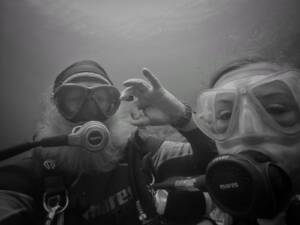 Interested in visiting Roatan?
Let us know about your trip or ask a question to learn more!