The Concierge Diving Experience
Personalized Attention For Exceptional Diving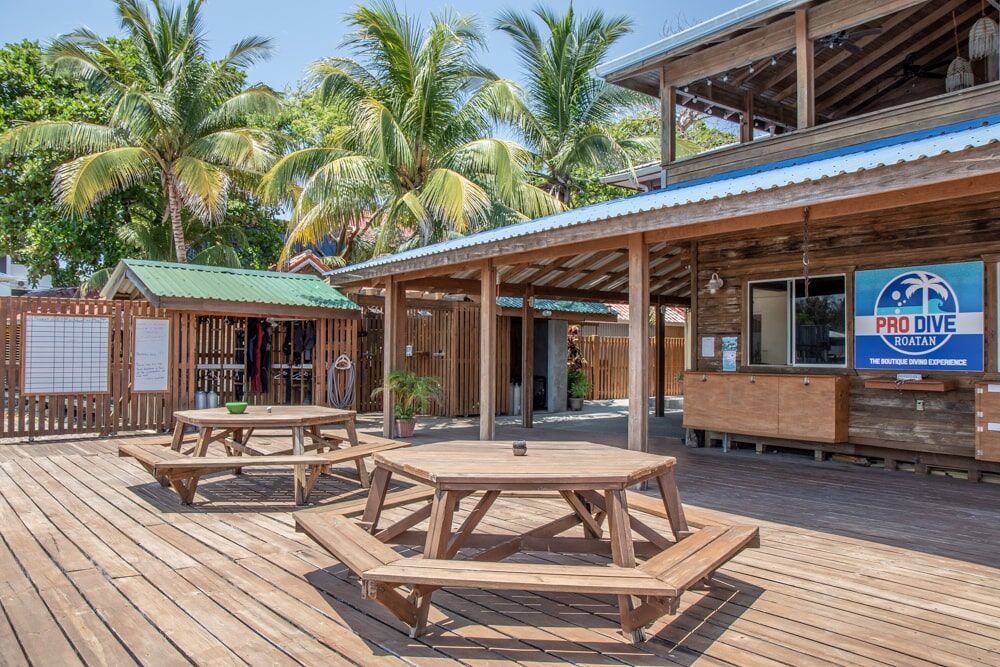 A Different Breed of Dive Center
Pro Dive Roatan (originally opened as Quality Time Divers in 2014) was created with the vision of being the first dive shop in the area to offer a truly customized diving experience. Our #1 focus is on our guest experience, which is why we're able to offer a very different approach to diving than any other dive shops here on the island. By limiting our group sizes, you're able to not only charter a private boat, captain, and guide, you also get to dive wherever and whenever you'd like!
Read reviews from recent customers or learn more about our shop's humble beginnings.
Boutique Diving
Your diving excursion(s) will be tailored to your certification level, experience, and personal preferences. Roatan has a wide variety of dive sites, topography, and life. From easy, shallow reefs, deep canyons, wall dives, wrecks, drift dives, and swim throughs—we are confident we can find diving that will be the highlight of your vacation, all within a few minutes boat ride from our shop.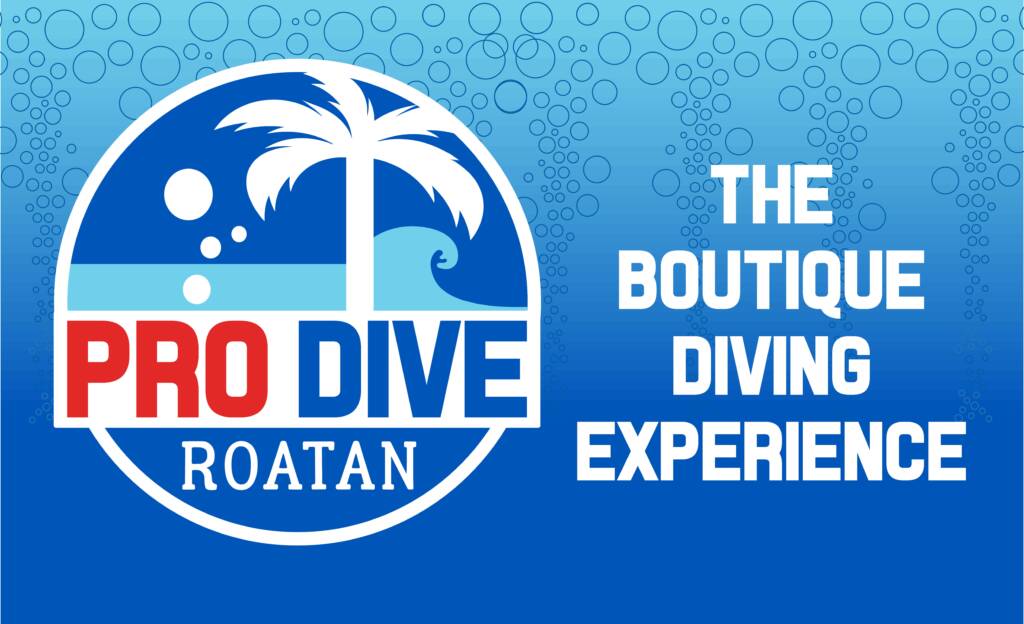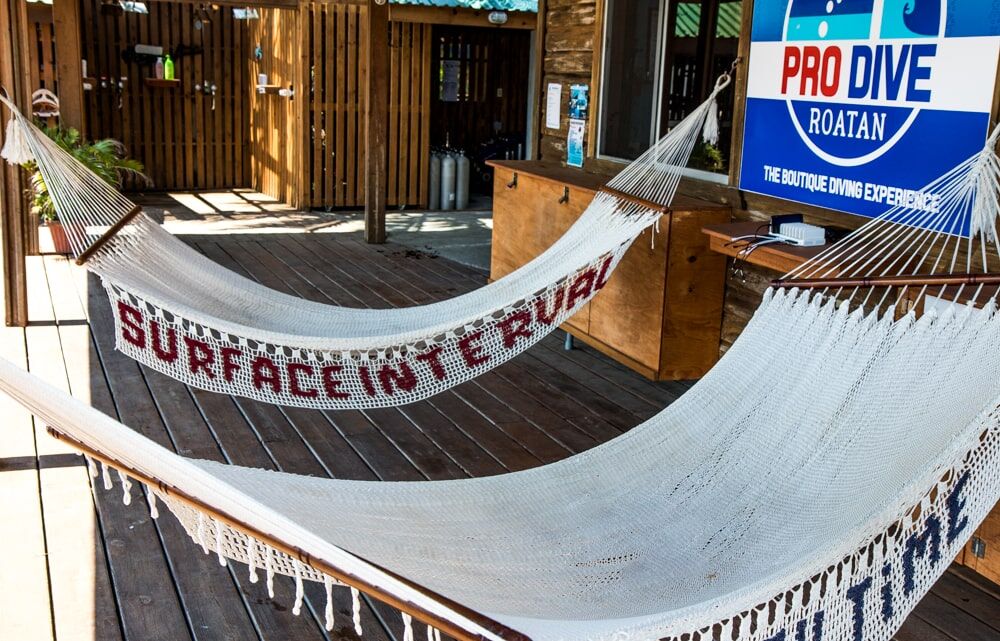 Little Details
As a luxury dive operator we look after all of the little details. Whether you bring your own equipment or use ours, we take care of it all for you including set up and post-dive care, unless you specifically want to do it yourself. We use high quality, well-maintained Mares equipment. We also have a fleet of small, fast boats, so you'll never be crowded onto a large boat with a huge group of people. You and your group will always have a private boat and a dive site to yourselves.
Learn more about our boats, equipment, and other ways we like to spoil our guests.
Professionals Who Focus on Quality
We ONLY hire dive instructors who have at least 3 years of experience teaching and guiding on our local reef. Why? Because experienced instructors are knowledgeable on how to provide you with the best, and safest, diving experience possible.
Learn more about our dive team and how we choose our instructors.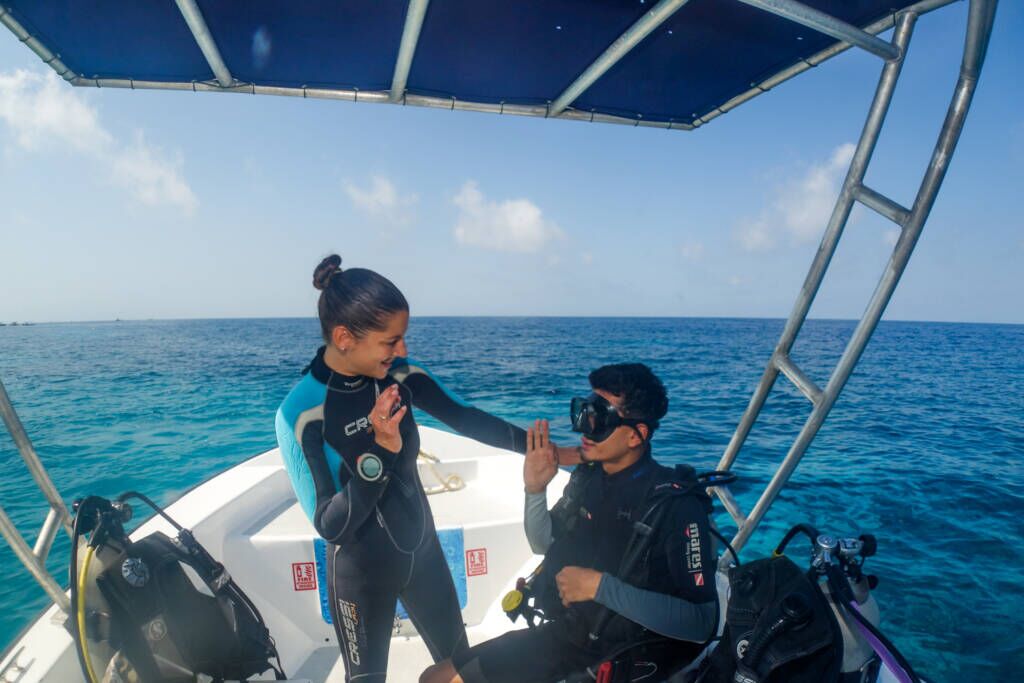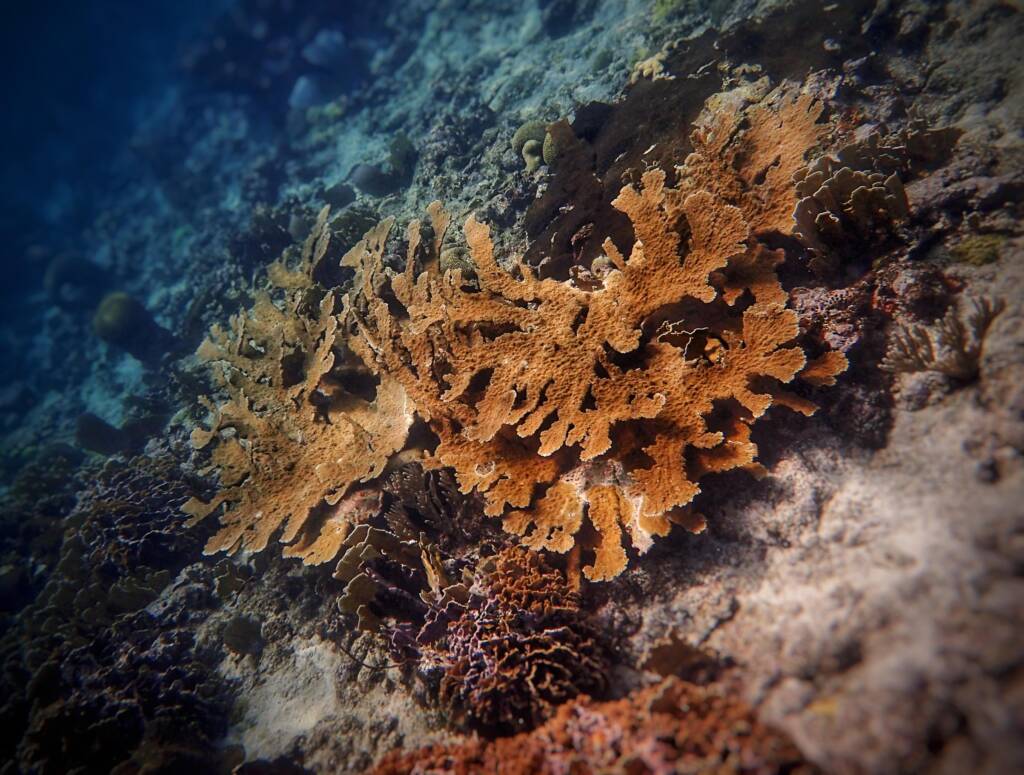 Committed to Marine Conservation
As dive professionals, we are guardians of the reef and stewards for the oceans. For us, that means supporting movements that look to minimize our negative impact on marine life and leading by example. The Roatan Marine Park (RMP) educates locals and tourists on the best practices for supporting responsible businesses.