Misquita and Catracha
Small boats, small groups, big adventures!
Pro Dive Roatan's Fleet
With Pro Dive Roatan, you won't be on a boat with 20-30 other divers. We offer a very personal experience, so our boats reflect that.
Our boats are important, so we take a lot of pride in them and take great care of them. All of our diving is done from the Catracha and Misquita. Both boats are small and fast—the perfect vessels to get you and your group to your dive site of choice in comfort.
As important as our boats are, the captains who drive them are just as important. Our captains have a lot of local experience and knowledge in these waters, and many guests have commented on their skills and competency.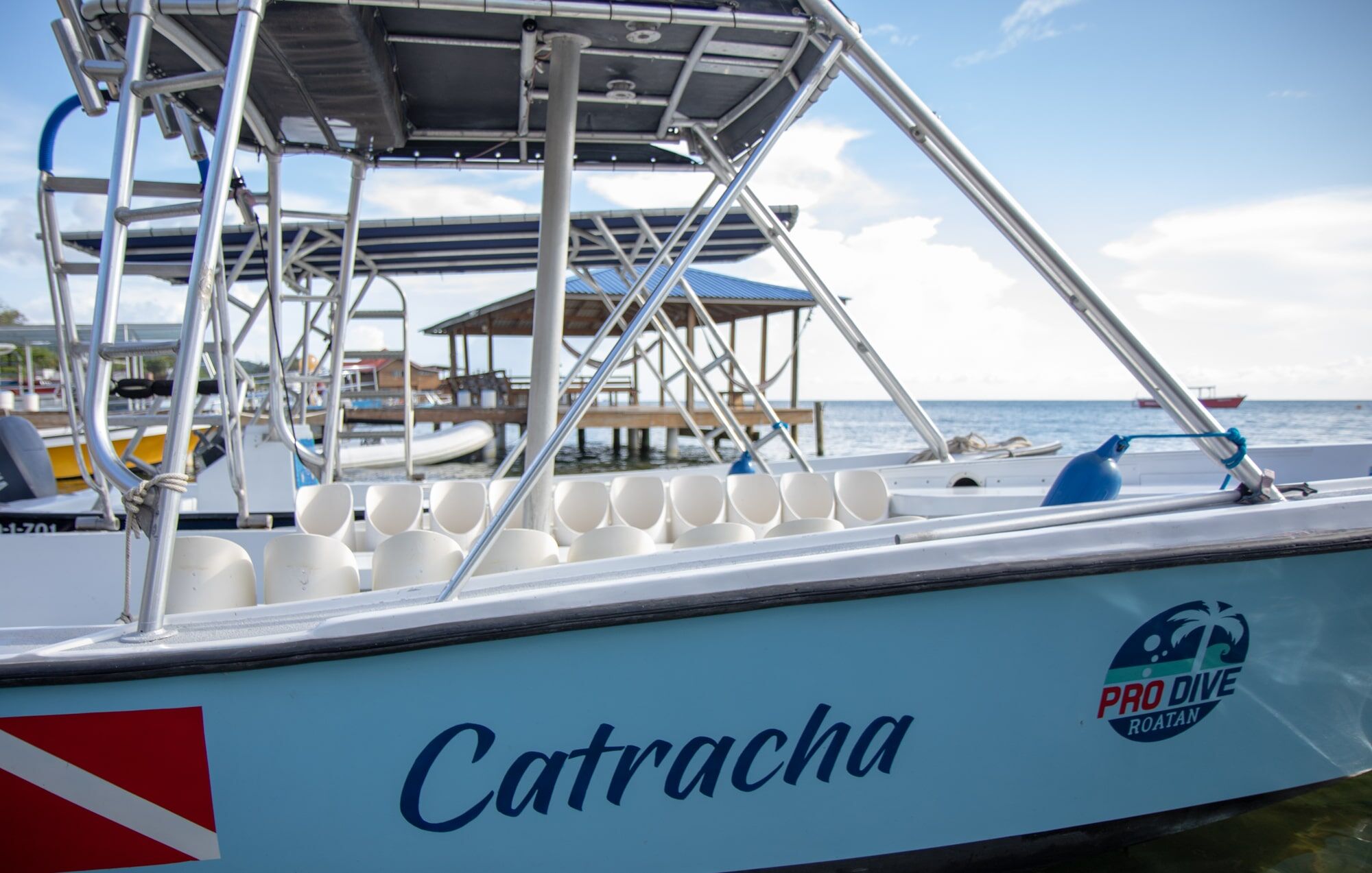 Catracha
Max 8 divers + 2 snorkelers or non-divers
A 26 ft. Mako, powered by a new 200cc Yamaha two-stroke engine. Equipped with a fly bridge providing more deck space for our guests and great visibility for the captain to navigate the inner reefs in some of the more remote spots on the island. She is equipped with comfortable 15" bench seats and side tank holders to maximise space, and a custom exit ladder provides for easy access to re-board upon completion of your dive or snorkel. The Catracha can hold up to 10 divers although we prefer a maximum of 8 to ensure guest comfort.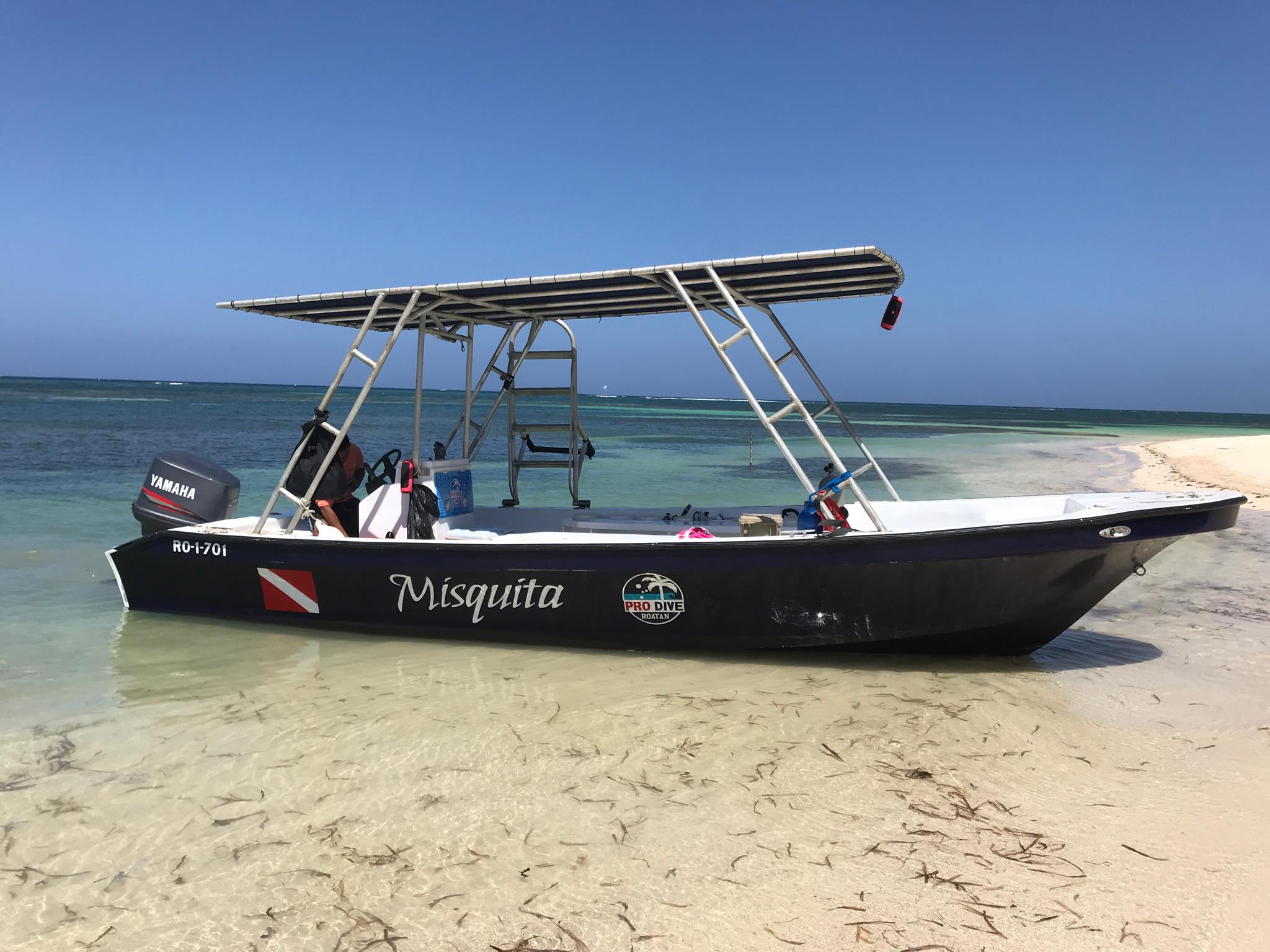 Misquita
Max 6 divers + 2 snorkelers or non-divers
The Misquita is a 24 ft. Martinez dive boat powered by a 200 Yamaha two-stroke engine—she's quite fast! This boat has lots of shade, and is a great choice for local diving as well as trips up and around the island. a custom exit ladder makes for easy re-boarding. Spacious and comfortable Misquita can accommodate up to 8 divers (we prefer to have a maximum of 6 to ensure guest comfort).
Interested in exploring Roatan?
Let us know about your trip or ask a question to learn more!