Tipping Guidelines
Saying "Thank You" in the Diving Industry
How much should I tip?
Tipping is a norm in the dive industry worldwide. Like most industries that pay minimum wage or less, the recommended gratuity amount is 15-20% for good service.
Why is this the recommended gratuity?
This is the general amount most commonly accepted worldwide for wait-staff, servers, and bartenders who you may only see twice during your time at a restaurant.
Your dive instructor and your captain are responsible for more than a meal. When you tip your boat captain and instructor, not only are you thanking them for taking you to see some incredible sites, you're also thanking them for taking care of your equipment by loading and unloading the boats, changing out tanks, and washing and hanging your gear for you at the end of the day. And to top it off, for ensuring you have a safe, memorable experience in the water.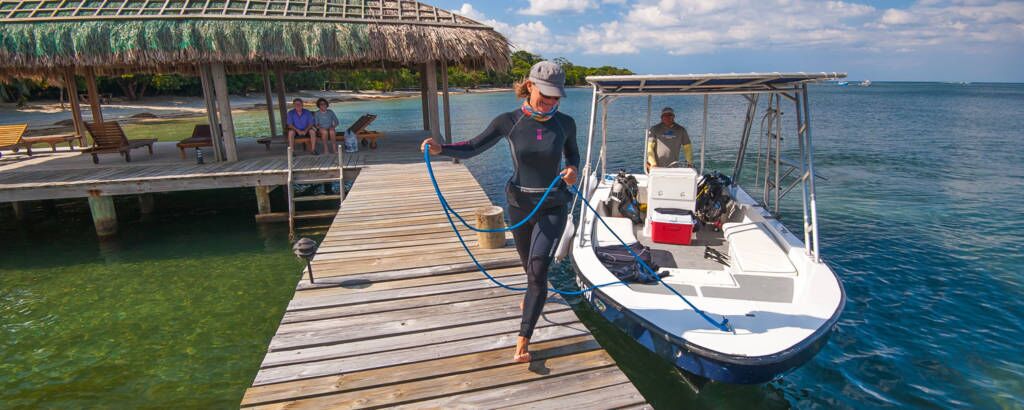 Isn't being a dive instructor a dream job?
For some people, yes it is. However, with the pay-scale in the dive industry being close to minimum wage, many young people decide to pursue more financially rewarding careers.
After investing a lot of money into their instructor courses and their diving equipment which needs constant maintenance and even to be replaced, plus paying professional dues and insurance in addition to their day-to-day bills, many instructors struggle to get by here on Roatan.
Plus, most shops on the island will pay an instructor about $20-25 a day to teach a course, which is not a living wage, even here. This is why most dive instructors only last 3 years or so on average, worldwide.
Why are shops not paying instructors livable wages?
You'll notice a lot of shops advertising their courses for incredibly low prices, which means that to compete for your business, they chose to cut costs somewhere. Rather than investing in experienced instructors, shops will pay the bare minimum (or even nothing) to young and inexperienced instructors who are trying to gain experience in the industry so that they can attract more people to their shop.
Low prices might seem like a deal for diving, but that comes from comprimising on quality.
Pro Dive Roatan is Priced to be Fair and Sustainable
At Pro Dive Roatan, we don't compromise the quality of our experience just for the sake of competing on price. We believe in paying our instructors a livable wage so that we can attract and keep experienced, professional instrcutors. Learn more about how we choose our instructors here.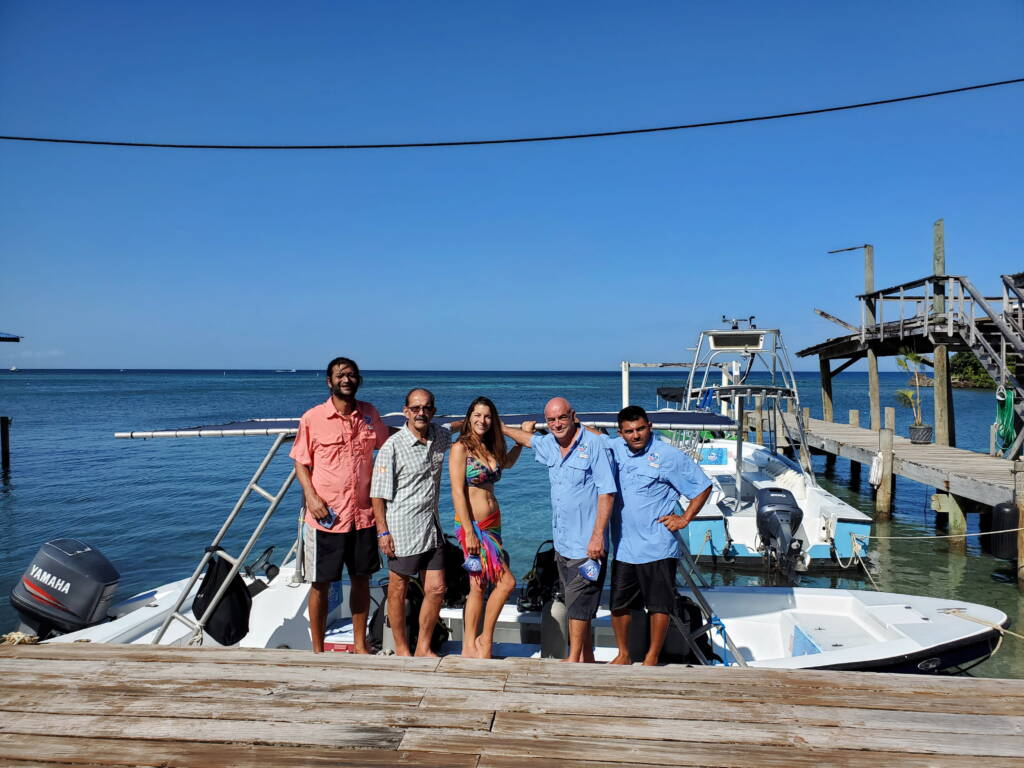 Providing You With the Best Service Possible
We provide world-class service here at Pro Dive Roatan, and only with experienced instructors, which is why we suggest a 20% gratuity to your captain and instructor at the end of your trip.
We also believe that tipping is optional, which is why we do not include a service charge in our pricing.
If, for any reason, you feel that our staff have fallen short of that standard in any way, we ask that you please tell us directly so that we can address any issues immediately.
How should I tip?
The best way is to tip in cash, personally to your instructor and captain (Honduran taxes make it difficult to separate tips from revenue and there isn't an option for tax-exempt payments). When you give it to them, please tell them if it is just for them or meant to be split with other staff.
If you would prefer us to split the gratuity for you, simply leave it with us at the office and let us know who the tip should be given to.
We also ask that if you are tipping with US dollars, that you only tip using bills without tears, defacements, or any kind of damage because these will not be accepted by any Honduran banks. There are many constraints to moving money here, put in place to try to prevent money laundering.
Learn more about ATMs and cash in Roatan on our FAQs page.